TO YOU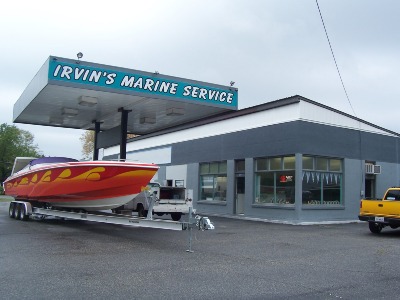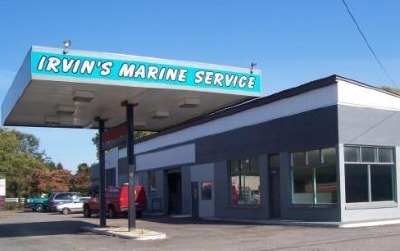 NEW SHOP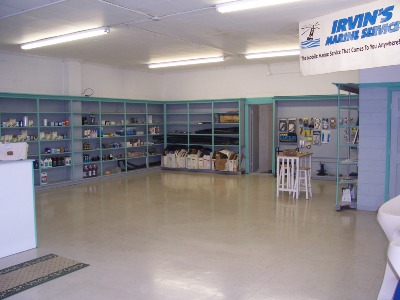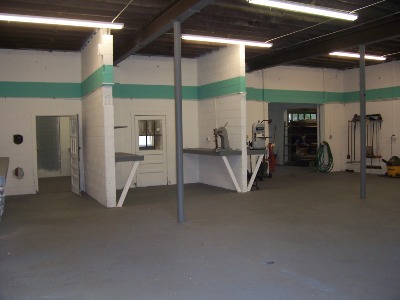 We have been in business since 1998, and we pride ourselves on providing customers with the best-quality products and personal service. You can order from us over the phone, or visit our retail location that carries our products.We can service most of your boating needs.We can do major repowers to repalcing water pumps.Install fuel tanks, replace or repair a/c units,replace or install all 12 volt and ac wiring on your boat. We Rebuild transmissions.We can service gas or diesel engines. Our mechanics are factory train in gas and diesel repair.I have been working in boat repair servive over 20 years and in business for my self for 10 years.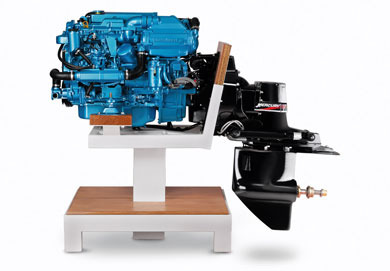 200 hp

Technical SpecificationsBase: Toyota Max power: 200 hp (147,2 kw) RPM at max output: 3600 rpm Displacement: 2982 cc ( 181,95 ci) Number of cylinders: 4 in line Bore/stroke: 96 x 103mm Compression ratio: 19,7/1 Injection: Indirect injection Aspiration: Turbo Charger intercooler Cooling: Heat exchanger Alternator: 12 V 80 Amps Inst. Panel: C 3 Gearbox: Hydraulic 8 ang. Weight (incl. Bravo I): 428kg Starter motor: 12 V 2,2 Kw Fuel line diameter: 10 mm (0,39") Seacock water pick-up: 38 mm *1,1/5") Propeller: LH propeller RatioBravo I 1.50 - 1.65: Alum/Inox/S.S Bravo II 1.81 - 2.00: Alum/Inox/S.S Bravo III 1.65/1.81/2.00 - 1.65: Inox/S.S

Standard Equipment

Panel C3 Oil presure pilot light and acoustical alarm Water temperature pilot light and acoustical alarm Alternator pilot light Glow plug pilot light Tachometer/Hours counter Ignition start stop key Oil pressure guage Voltmeter Z-Drive Control cables mouting points 6 mt intermediate wiring + panel Flex mount User's manual Warranty certificate Heat exchanger Fresh water pump Thermostat Sea water pump Fresh water cooled exhaust manifold Exhaust elbow with water injection In line injection pump Fuel feed pump Fuel filter Oil filter Oil drain pump Electric system 12V Electric stop

Optional Equipment

Remote control Sea water hoses Fuel hoses Sea water filter Panel separated instrument Strim indicator

HERE'S A COUPLE OF PICTURES OF OUR WORK

WE REPLACED A SET OF BIG BLOCK 454'S WITH THE 320 HP NANNIDIESELS THESE DIESELS FIT IN THE SAME PLACE AND ARE LIGHTER THEN THE 454'S.

WE ALSO DID THE HELM .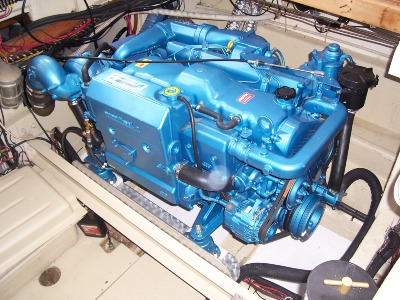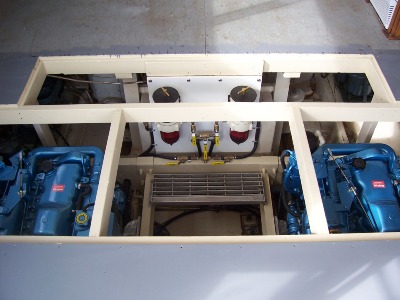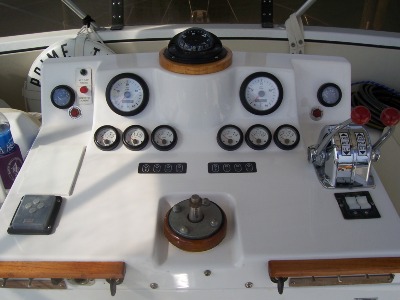 WE JUST FINSHED A 1973 31 BERTRAM . HE ALSO HADE 454'S GAS.
IT WAS GREAT!!
WE DID THE ENGINE PANEL, GENSET, ELECTRO SCAN SYSTEM SHIPS POWER PANEL' HOLDING TANK SYSTEM, FUEL SYSTEM, EXHAUST SYSTEM, AND ENGINES.
HERE ARE SOME PICTURES